Bullet Resistant Window Installation in Birmingham AL
An active shooter situation is a situation that demands fast action and swift protection. With BulletShield from DefenseLite, your business is always ready in the event shots are fired.
Let Glass Security Specialists introduce you to a bullet-resistant window installation that's proven to keep you, your employees, customers and anyone else safe behind windows that are ready to take a bullet.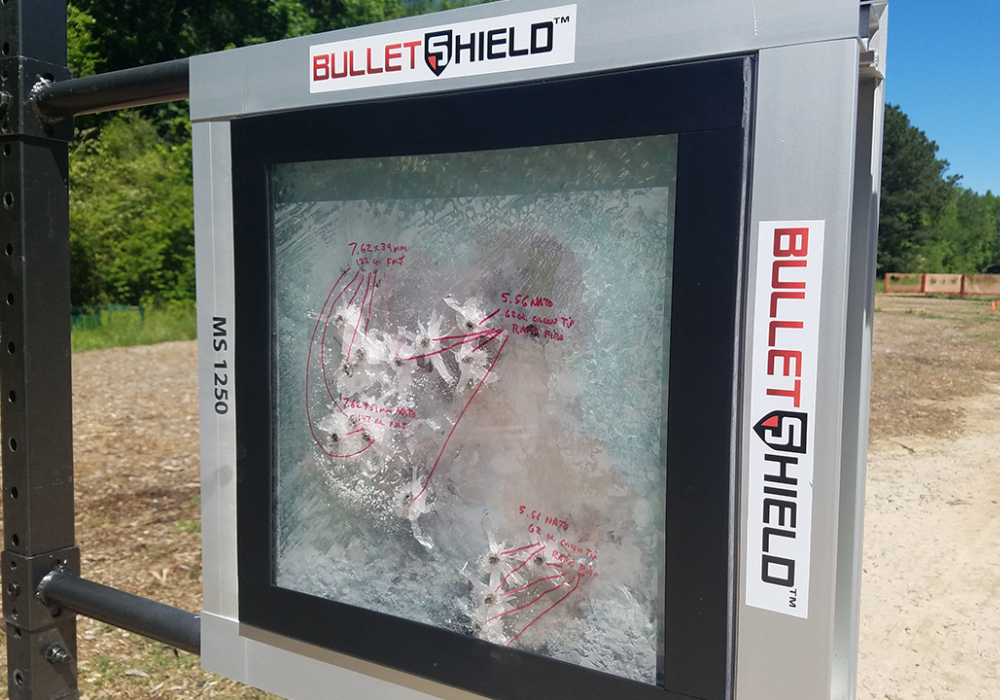 Body Armor for Windows
BulletShield is an overglaze that mounts onto existing window or door frames, creating a protective layer that mitigates ballistic attack through glass. BulletShield panels have been independently tested to meet UL 752 ballistic standards, to ensure bullet-resistant windows that offer absolute protection. BulletShield is an ideal bullet resistant window installation for buildings most vulnerable to ballistic threats:

Commercial buildings
Corporate offices
Government buildings & police stations
Hospitals
Retail storefronts
Schools & universities
Our Guarantee
There's no substitute for security. We Protect Your Glass With High-Security Solutions! When it comes to storefronts, glass doors and other commercial glass applications, Glass Security Specialists wants to keep you safe. We have the security films and glazing products that can guarantee your business is fully protected against everything from vandalism and violence, to active shooters and inclement weather.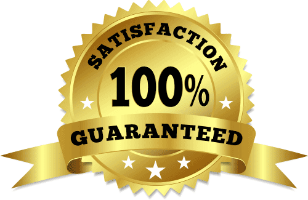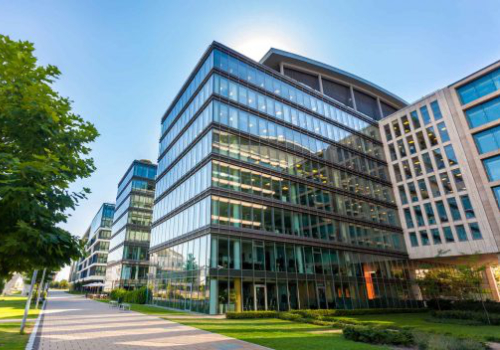 Complete Bullet-Resistant Window Installation
As Certified Installers, Glass Security Specialists provides your business with a customized installation solution designed specifically to keep you safe. BulletShield is mounted either on the exterior or interior of current glass, and anchors to existing windows to create a buffer zone between the primary glass and the clear shield.
BulletShield is custom-made for every window opening and designed to blend in to the existing framing. It's virtually invisible once installed, providing you with a first line of defense against a full range of ballistics. Moreover, BulletShield bullet-resistant windows are even resistant to explosion and concussive shocks!
Safeguard People & Property
It's never too early to prepare for the worst. When it comes to active shooters and gun violence, Glass Security Specialists brings Birmingham, AL businesses the complete bullet-resistant window solutions they need to safeguard people and property. Reach us today at 205-850-5866 for more information about BulletShield from DefenseLite and to inquire about installation for your storefront or other windows.
Get A FREE Estimate Today!
Locations Served
We offer the best in Glass Security Window Film for the following Alabama locations; Alabaster, Bessemer, Birmingham, Calera, Chelsea, Cullman, Gardendale, Homewood, Hoover, Huntsville, Jefferson County, Leeds, Pelham, St. Clair County, Shelby County, Sterrett, Trussville, Tuscaloosa, Vestavia Hills & Walker County!